Season 3 of Kirby Buckets was confirmed on March 4, 2016. it will contain 13 episodes. Production began on May 23, 2016 and ended on September 7, 2016. This season premiered on January 16, 2017 and had a title change, with the new title being Kirby Buckets Warped.[1]
Plot
Having the airing of his new show being cancelled (Due to Dawn suing Kirby for making a character who he designed to make fun of) and forbidden from ever drawing again, Kirby discovered a trans-dimensional orb that can teleport the user to enter the body of an alternate user in another dimensional.
Cast
Main cast
Episodes
Trivia
This season had a custom title being, Kirby Buckets Warped.
The episodes in this season, premiered each day, over 3 weeks.
Videos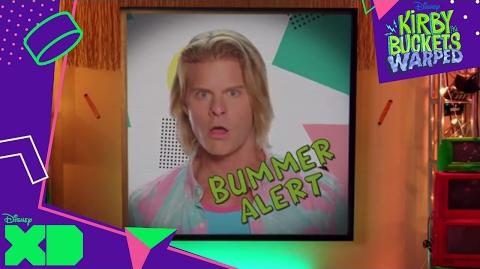 References
Ad blocker interference detected!
Wikia is a free-to-use site that makes money from advertising. We have a modified experience for viewers using ad blockers

Wikia is not accessible if you've made further modifications. Remove the custom ad blocker rule(s) and the page will load as expected.